Unique Options
We constantly push the boundaries to offer exclusive products to our distinguished clientele.
Quality Fabrication
Years of expertise coupled with top-tier training ensures optimal quality and quick turnaround.
RECOGNIZED LEADER
An established coach builder located in Toronto with a proven track record.
VIP LIMOS & CUSTOM COACHES
PREMIUM QUALITY
CEO, Executive Limousines
Offering a versatile array of customizations and options specifically hand-picked for the professional on the go. INKAS® Professional Vehicle Manufacturing's VIP, Executive Limousine Coaches will suit your needs.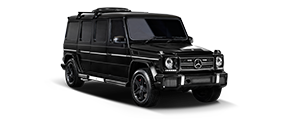 Armored Limousines
Already being a seasoned veteran in the armored vehicle space, INKAS® has the necessary know-how and expertise in order to fulfill armored limousine orders to exact specifications.
Special Event Limos
INKAS® has the capabilities to customize vehicles in order to suit a multitude of needs. Wedding limousines, prom and large party limousines as well as funeral limousines are all part of our lineup.
Funeral Vehicles
Premium quality hearses and funeral vehicles are designed, built and upholstered completely in-house ensuring best in-class performance, dependability and many years of service.
We are proud to BE

A leading coach builder providing top-notch service
We've been in the market for many years and built a reputable customer base that has grown accustomed to our standards of care, service and attention to detail.
About Us
Here at INKAS® Professional Vehicle Manufacturing, our entire lineup of limousines, coaches and armored transport is designed, developed and manufactured in-house at our Toronto, Ontario facility. All vehicles undergo rigorous quality control procedures prior to customer delivery and all materials are certified by reputable 3rd-parties ensuring the long-term operation and dependability of key components found within our high-end vehicles. Our limousines also undergo complete road testing programs as well in order to further guarantee their quality, longevity and solid build.
We employ a skilled team of limousine experts – starting with engineering and ending at upholstery – in order to ensure that the entire process is managed by the right people and that the final product is of the highest quality and meets all customer specifications.
We stand behind our products 100% and ensure that every one of our customers leaves our showroom with a vehicle that meets and exceeds their initial specifications. We also proactively offer after-sale service and support in order to further increase our clients' satisfaction.