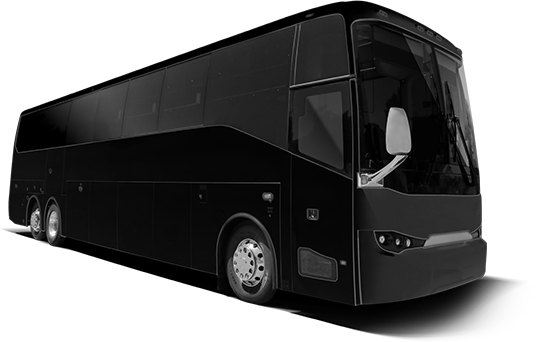 Technical Specs

30 to 56-Passenger
White or black exterior
Cloth, vinyl or leather interior
128 km/h maximum speed
Custom interior lighting
HD Entertainment system
Integrated bar unit(s)
Lavatory-Equipped
INKAS® Professional Vehicle Manufacturing offers an exclusive lineup of luxurious motor coaches and VIP buses. With unique options including VIP package interior modifications as well as the possibility to armor the coach and request almost any piece of technology or functionality you can imagine – our motor coaches truly set themselves apart from the rest. Our process is meticulous, our technicians are licensed, and the final product is a pleasure to drive, travel in and look at.
Customized seating with optional captain-seats or J-seats
Under Floor Heating System
Two Leather Sofas
55″ Samsung 4K LED TV
Four Roof Air Conditioners
Custom Audio/Video Control system
Deluxe Interior Package
We are proud to BE

A leading coach builder providing top-notch service
We've been on the market for many years and have built a reputable customer base that has grown accustomed to our standards of care, service and attention to detail.
About Us
| FEATURE | EXECUTIVE | ARMORED | LIVERY | SPECIAL EVENT |
| --- | --- | --- | --- | --- |
| 360° ARMORING | OPTIONAL | B4 – B6 | N/A | N/A |
| SEATING CAPACITY | 2-8 PASSENGERS | 2-5 PASSENGERS | 2-5 PASSENGERS | 2-18 PASSENGERS |
| VIP PACKAGE | INCLUDED | OPTIONAL | OPTIONAL | INCLUDED |
| EXTENDED WARRANTY | INCLUDED | INCLUDED | INCLUDED | INCLUDED |
| PREMIUM SERVICE PACKAGE | INCLUDED | INCLUDED | INCLUDED | INCLUDED |
| STRETCH RANGE | 6″-120″ | 6″-120″ | 6″ – 8″ | 6″-120″ |
| CUSTOM ORDER VEHICLE | YES | YES | NO | YES |
| PRODUCTION TIME | 3-4 WEEKS | 3-4 WEEKS | 2-3 WEEKS | 3-4 WEEKS |
| | Get A Quote | Get A Quote | Get A Quote | Get A Quote |
FROM OUR INVENTORY
PREMIUM QUALITY