INKAS® Professional Vehicle Manufacturing works very closely with its sister-company INKAS® Armored in order to provide some of the world's foremost armored limousines. These bulletproof limousines are ideal for private clients, financial institutions, dignitaries and other high-profile persons. Most vehicles are armored in order to provide protection against 7.62mm, 308 Winchester FMJ ammunition, in accordance with NIJ Standard 0108.01 Level 3 and/or CEN 1063 Level B6, however, other armoring levels are available. Apart from armoring the entire perimeter of the vehicle, both the fuel tank and battery can be armored. Overlaps are installed between vehicle crevices to act as bullet-catchers, the vehicle's floor is armored to withstand the simultaneous detonation of two DM51 grenades and all materials and components used in the construction of our armored vehicles are of the highest quality and shall be tested in accordance with specified ballistic protection levels.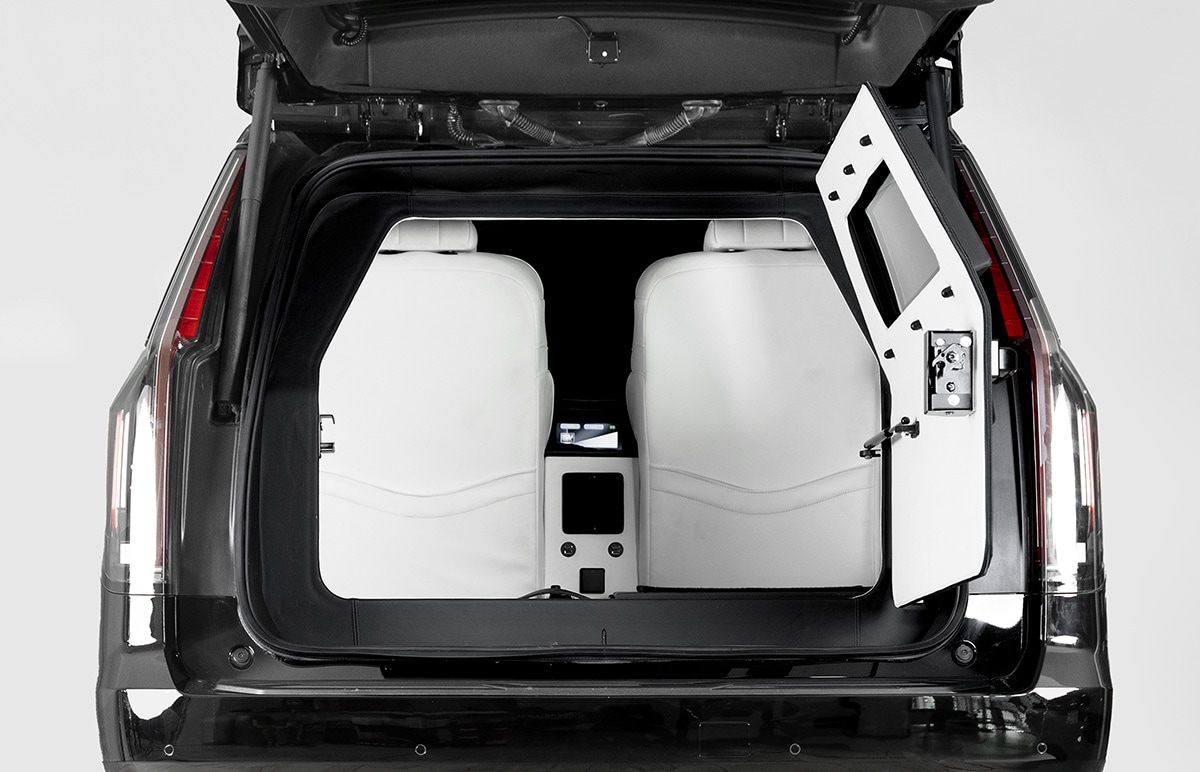 INKAS® follows a three-pronged approach with the engineering of every vehicle. Apart from ensuring that the vehicle meets armoring requirements to both customer and international specifications, every vehicle is designed in a way in which its armored status is as discrete as possible and the original performance factors are as close to factory-spec as possible.
It's our goal for every customer to be 100% confident in the ballistic properties of his/her INKAS® Armored Vehicle, but all while not being constantly reminded that they are in an armored vehicle through side-effects such as sluggish performance, inoperable factory functions or sub-par components.
It's not uncommon to see armored vehicles with nonfunctional climate control systems or other disabled factory features. Whereas every INKAS® Armored Vehicle not only has a fully-functional factory climate control system, but almost all factory functionalities are left in tact while additional functionalities are added to the list – a truly best of both worlds scenario.