A car is not only a means for transportation, but in many cases it is a work place, a meeting room and also status symbol. The best example of an automobile which best-manages and fulfills these needs is a limousine. A limousine vehicle are quite unique in that its exterior dimensions are different from regular vehicles, its interior cabin features features and functions which are unavailable elsewhere, and in general it can be modified to fulfill a multitude of purposes. INKAS® Professional Vehicle Manufacturing specializes in the creation of executive limousines which are made for those who want to feel comfortable, those who wish for their vehicles interior to have all they need and more, and lastly for those who wish to have their specific requirements met to a tee. The vehicle stretching process is naturally a complicated and time-intensive one, a wealth of knowledge and equipment is required to carry out a job which effectively stretches a vehicle without sacrificing the vehicles quality or reliability – INKAS® has mastered the craft. anyone venturing and company that does ineeds to have a lot of knowledge to do it properly so that the quality of the vehicle and reliability doesn't decrease.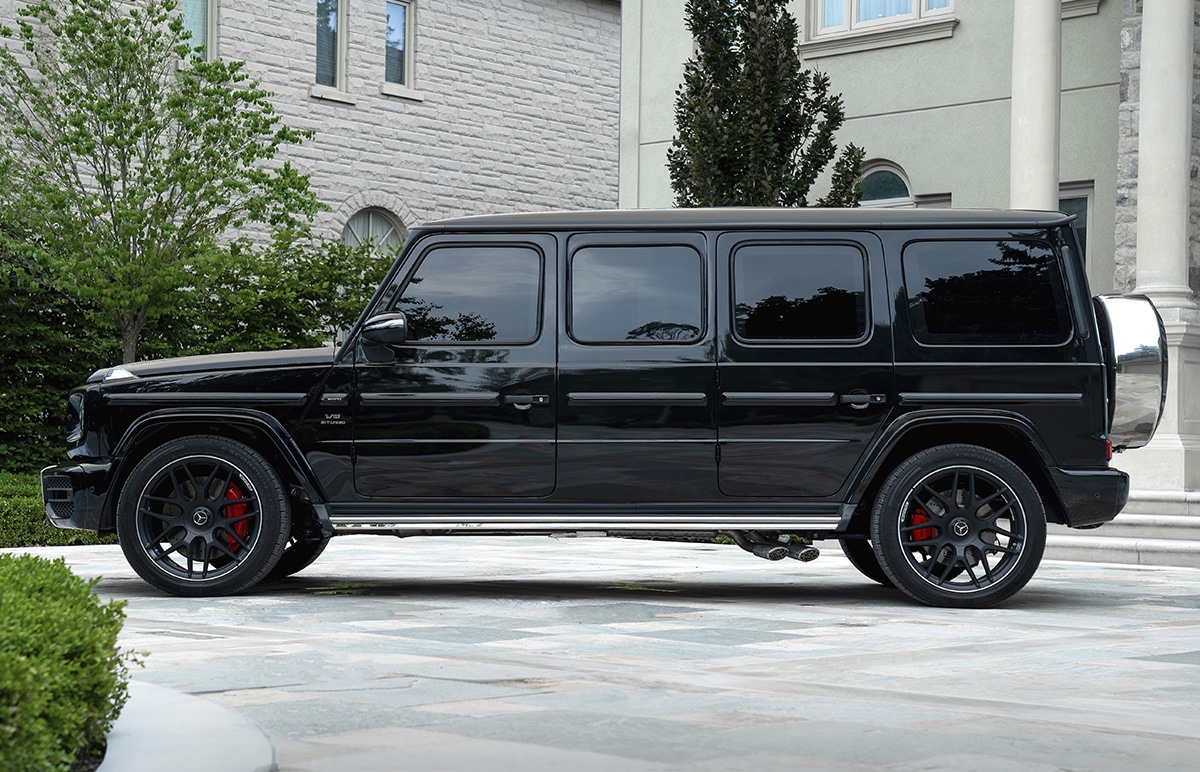 PHASE A: PLANNING & DISASSEMBLY
Understanding client requirements and usage requirements
Conceptualization of client requirements and feasibility assessment
Initial inspection of vehicle to be stretched, mechanical, electrical, technological – ensuring that it will meet stretching requirements
Mounting of the vehicle onto our proprietary multi-axis hydraulic rail system ensuring maximal stability during the entire build
Removal of vehicles interior and general prep work for dissection
PHASE B: FABRICATION & REASSEMBLY
Fabrication and installation of the middle compartment
Optical laser-aided inspection of the vehicle at eye-level
Connection and reassembly of vehicle chassis
Configuration of vehicle's base electrical system
Installation of Custom Interior
Recalibration of exterior moving surfaces (windows, doors, trunk, etc.)
Dissection of vehicle and the splitting of both ends on the rails
PHASE C: QUALITY CONTROL & ROAD TEST
Full inspection and QA of chassis with electrical components using portable code scanner
Road Test: multiple speeds and angles of inclination/declination, turning radius test, in-cabin sound insulation test
Full interior & exterior detailing
Final inspection by independent party (paint, electrical, mechanical, interior fabrication quality)
Our clients include corporations, organizations, financial institutions, top-tier executives as well as law enforcement agencies. Our limousine solutions are able to meet almost any specifications and unique requirements offering unmatched flexibility and certified implementation.