Mercedes-Benz Sprinter Office Limousine
VIP Interior
Office Layout
Premium Video & Sound
Full-Size LED Screens
Washroom-equippable
2 Cool boxes

Vehicle Gallery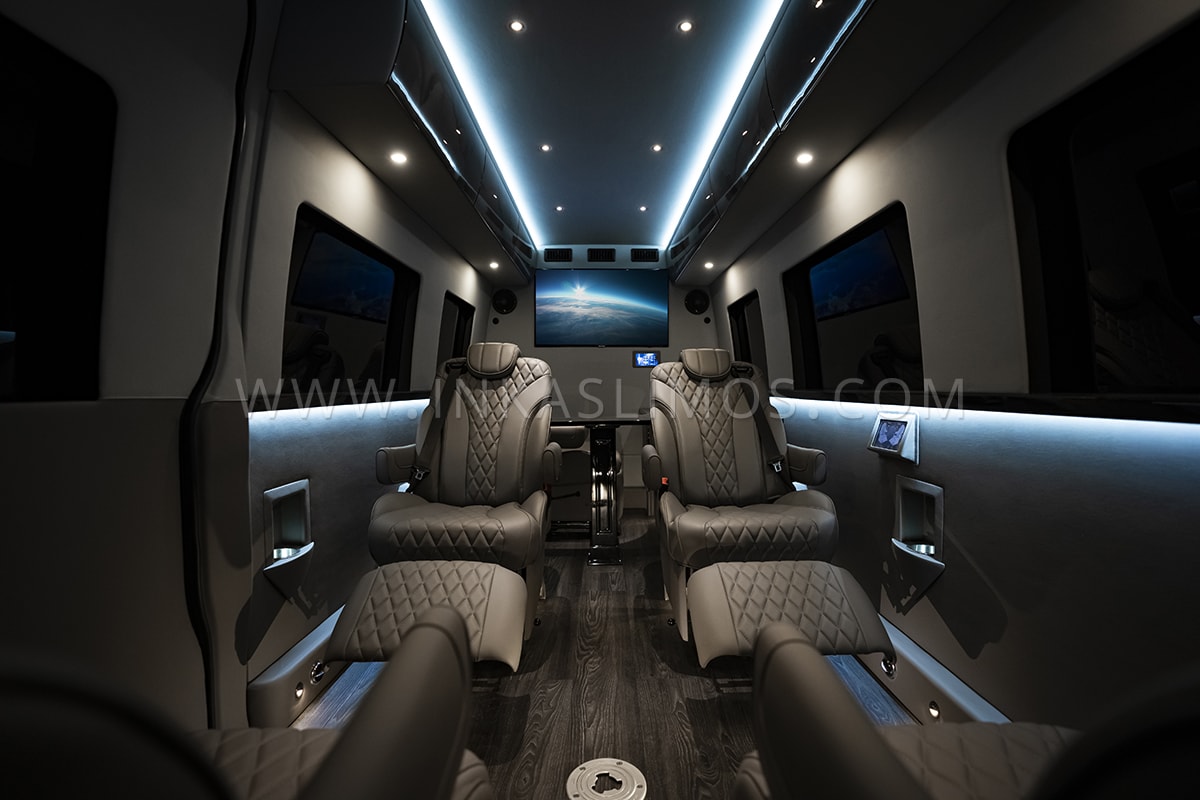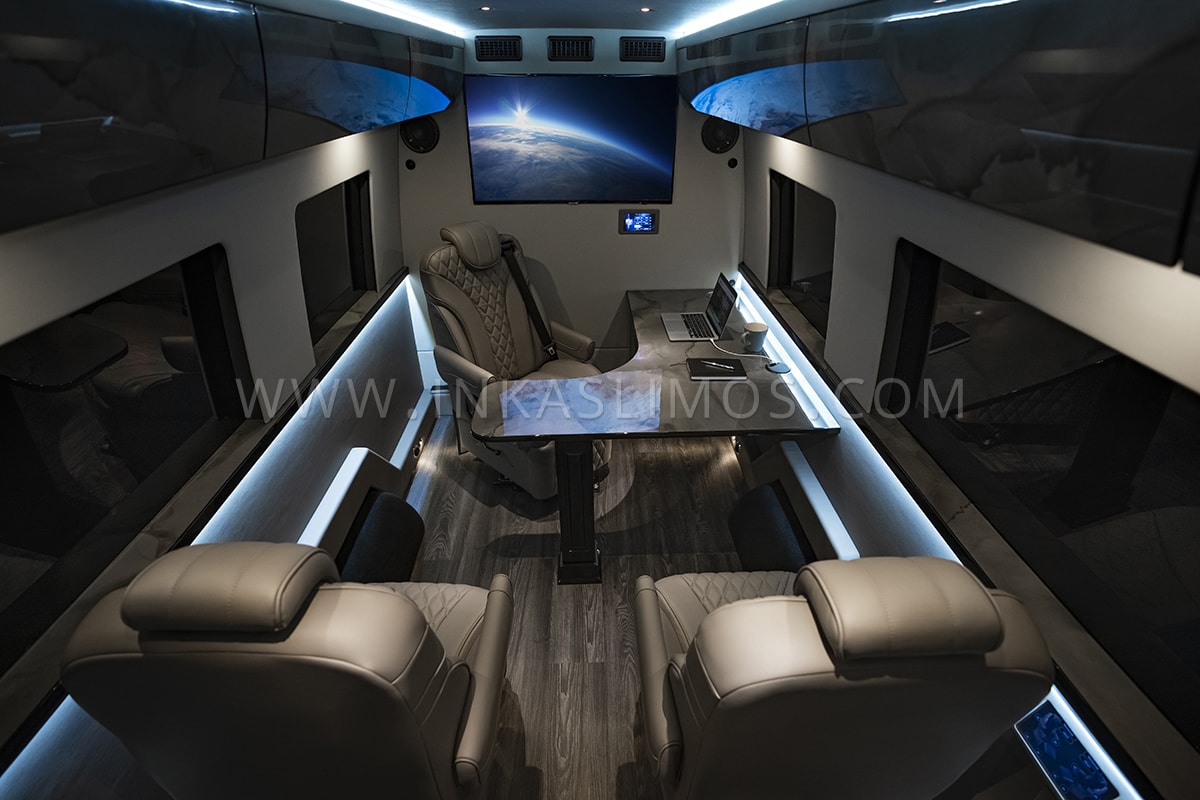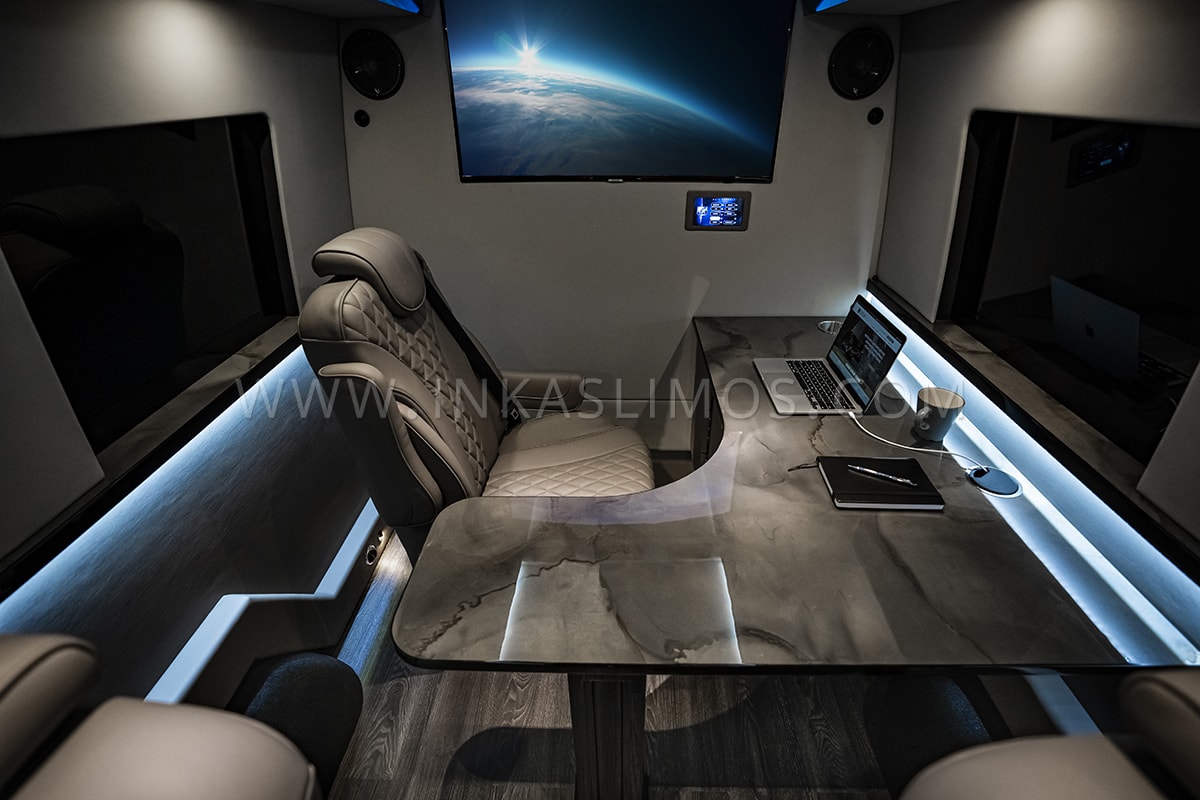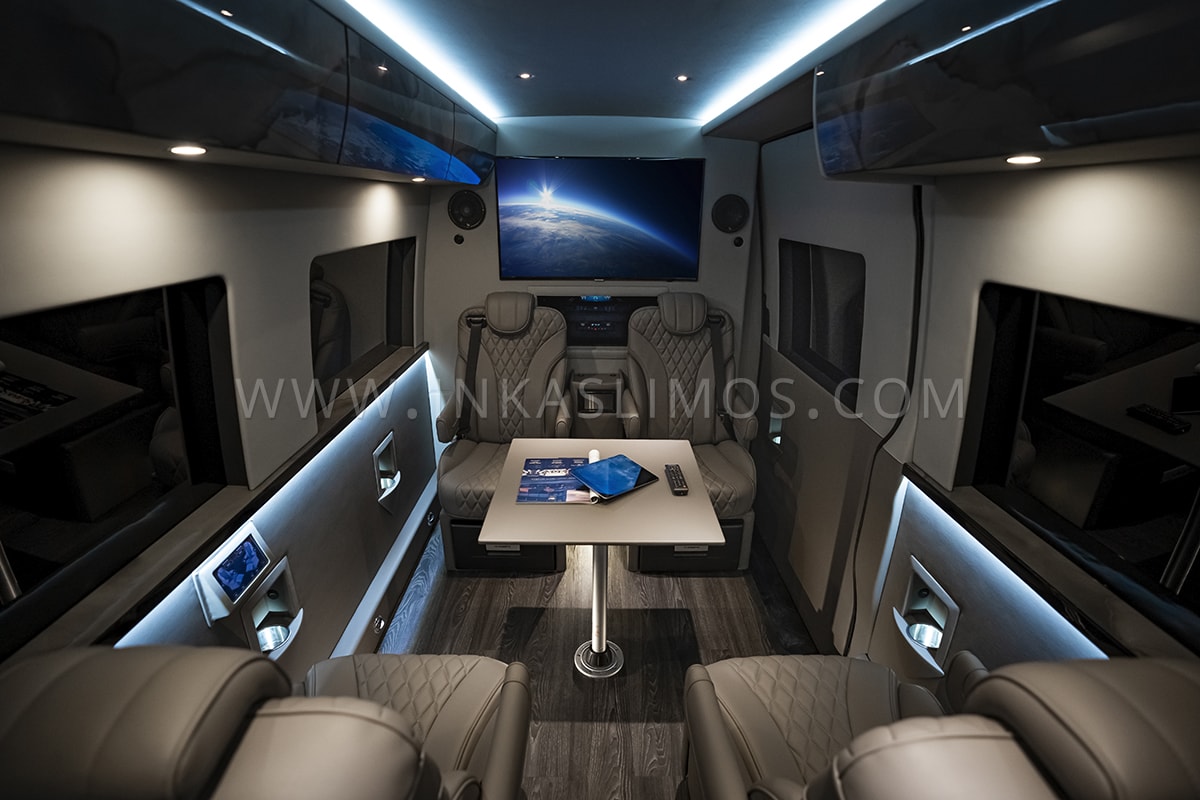 Video
Description
Based on the Mercedes-Benz Sprinter, INKAS® has created the ultimate Mobile Workspace. As you know, many INKAS sprinters are uniquely designed based on individual needs and preferences. Our skilled engineers and designers effortlessly incorporate amenities such as Smart TVs, premium entertainment systems, and adjustable power seats with footrests and heated or cooled massage. This mobile office is fully equipped with two 45″ Smart TV's, Powered seating and footrest, massage chairs, overhead storage compartments, audio visual entertainment system, modular interior components, 2 cool boxes to store refreshments, and an office desk providing continuous power for all devices and more. This vehicle is not only the ultimate office on the move but can be easily transformed for ultimate comfort and entertainment.
Speak to one of our limousine experts today!
Super Configurable
Our Mercedes-Benz Sprinter limousines are very flexible in terms of seating layout and offer a vast array of interior configurations designed to suit any taste or purpose.
Full Control
We utilize a custom-built limousine interior control system which provides occupants with the ability to control everything within the cabin to the smallest details.
Quality Construction
Our Mercedes-Benz Limousines buses are designed and fabricated from the ground up. All of the work is performed in-house and is of the highest quality to meet our very stringent standards.